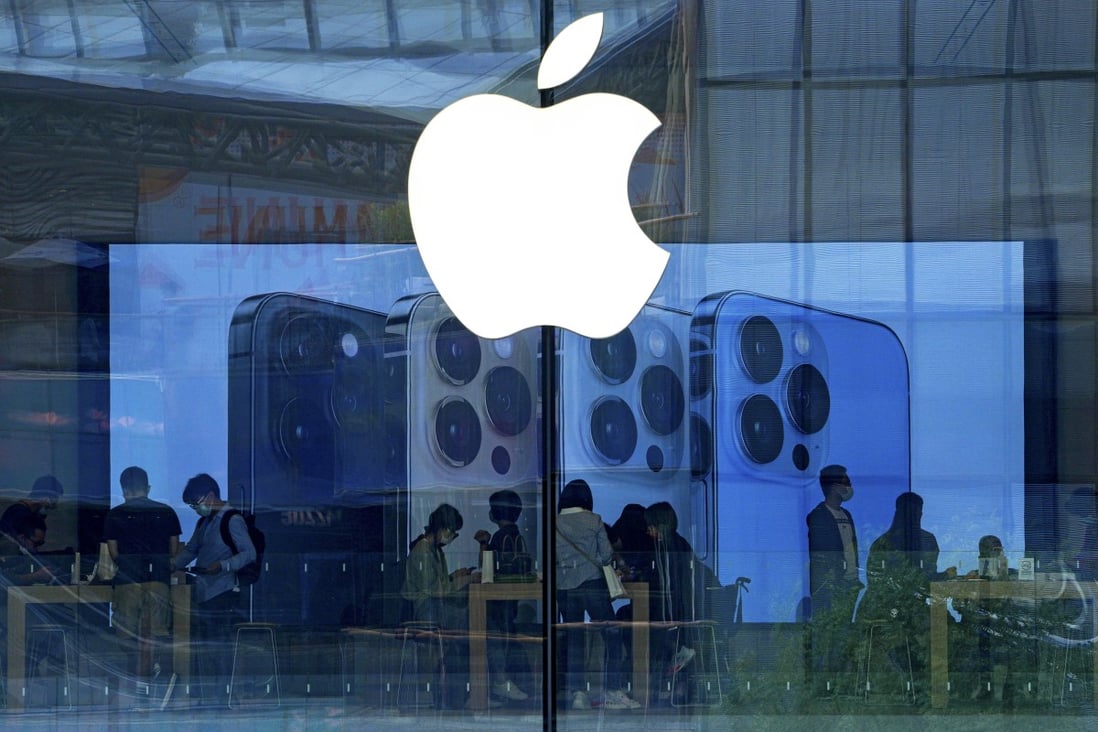 Pegatron Corp, a major supplier of certain iPhone models, said its production of communications devices and consumer electronics at its factory in Shanghai will decrease this quarter because of Covid-19 lockdown restrictions. Photo: AP
Apple's tightly managed supply chain network has taken another hit in mainland China, as Taiwanese contract manufacturer Pegatron Corp cut production at its factory in Shanghai, where a strict Covid-19 lockdown remains in force.
Pegatron, one of Apple's largest suppliers focused on certain iPhone models, said on Thursday that its production of communications devices and consumer electronics will decrease this quarter because operations at its major assembly plant in Shanghai are constrained by the citywide lockdown measures. It did not elaborate on the specific volume of products to be reduced.
New iPhone models, including the latest iPhone SE series, are likely to see a drop in overall volume this quarter because of the supply chain disruptions on the mainland, according to Ivan Lam, a Hong Kong-based senior analyst at Counterpoint Research.
Pegatron representatives in Shanghai and at the firm's headquarters in Beitou District, Taipei, declined to comment on Friday.

Last month, Pegatron suspended production at its key factories in Shanghai and nearby Kunshan, a city in eastern Jiangsu province. The Kunshan plant has reportedly resumed production after the local government lifted some control measures.


The operations in Shanghai remain constrained. Shanghai authorities, however, are poised to loosen strict Covid-19 control measures that have been in place for nearly seven weeks by May 20, when the city expects to achieve its "societal zero-Covid-19" target – referring to a situation when new cases are limited only to people in quarantine.
The Taiwanese contract manufacturer's production volume cutback in Shanghai raises the stakes for Apple to make further adjustments to its supply chain strategy on the mainland.
More than half of Apple's 192 suppliers that manufacture on the mainland – including Foxconn Technology Group, Pegatron, Quanta Computer, Wistron Corp and Compal Electronics – have production facilities in lockdown-hit Shanghai and eastern Jiangsu province, according to calculations by the South China Morning Post.

Shifting some iPhone production capacity to another major supplier on the mainland – specifically, Foxconn Technology Group – could help Apple bolster supplies, according to Counterpoint's Lam. Foxconn, the world's largest electronics contract manufacturer, is Apple's prime iPhone supplier.